Correctional Staff Outreach
Above all else guard your heart (Proverbs 4:23).

Dismas Ministry also remembers the correctional officers and staff across the country who perform a service that is, often, unseen and unappreciated by society. One day, as a prison ministry volunteer was being accompanied by a correctional officer, the officer said: "You know, I've been in here longer than many inmates."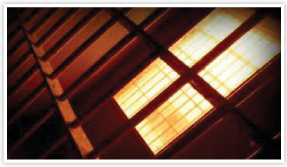 This officer pointed out what many people do not realize. Correctional staff spend a great part of their lives behind bars. They perform a service that society requires as it incarcerates greater numbers of people than ever before.
Currently, there are over 2 million men and women incarcerated in the United States and it is the job of correctional staff to oversee this vast number of people. The emotional, physical and spiritual impact of this service on the staff themselves is great. The daily stress, that becomes pent up, takes a toll on these dedicated public servants. There is trauma associated with this line of work, even if it goes undetected by themselves, their loved ones or society. Despite the firm outward demeanor that correctional staff maintain, they have a basic need for understanding and respect as human beings.
Correctional staff carry a great responsibility. They are crucial to a positive environment behind bars. They can provide a role model for inmates since they are in contact with inmates daily. They can have a tremendous influence on the inmates' rehabilitation. Because of the nature of their job, the service of correctional staff can be taken for granted. They deserve emotional and spiritual support for the work they do for society.
Words of strength & Encouragement
Then the peace of God that surpasses all understanding will guard your hearts and minds in Christ Jesus (Philippians 4:7).
The Lord is faithful. He will strengthen and guard you (2 Thessalonians 3:3).
The God of Israel will be your rear guard (Isaiah 52:12).
on your guard, stand firm in the faith, be courageous, be strong. Your every act should be done with love (1 Corinthians 16:13-14).