This book will change your life.
   Because women were brave enough to share their stories …we are honored to share them with you!
For anyone who has struggled with the trauma of abuse, these stories, poems, and art speak to the pain and the healing.
For anyone who is ready to stand up and count themselves worthy of dignity and recognize both their inner and outer beauty, the content will provide inspiration.
For anyone who supports women who have suffered trauma and/or abuse, this is a must read.
Download your FREE sample of
I Am Beautiful, Volume 9
The full version of I Am Beautiful Volume 9 is now available.
You can place your order for the full book at our Store page.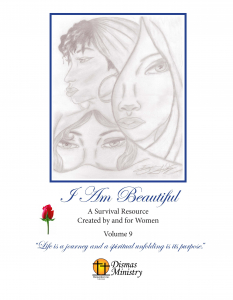 I Am Beautiful Volume 9 Free Download