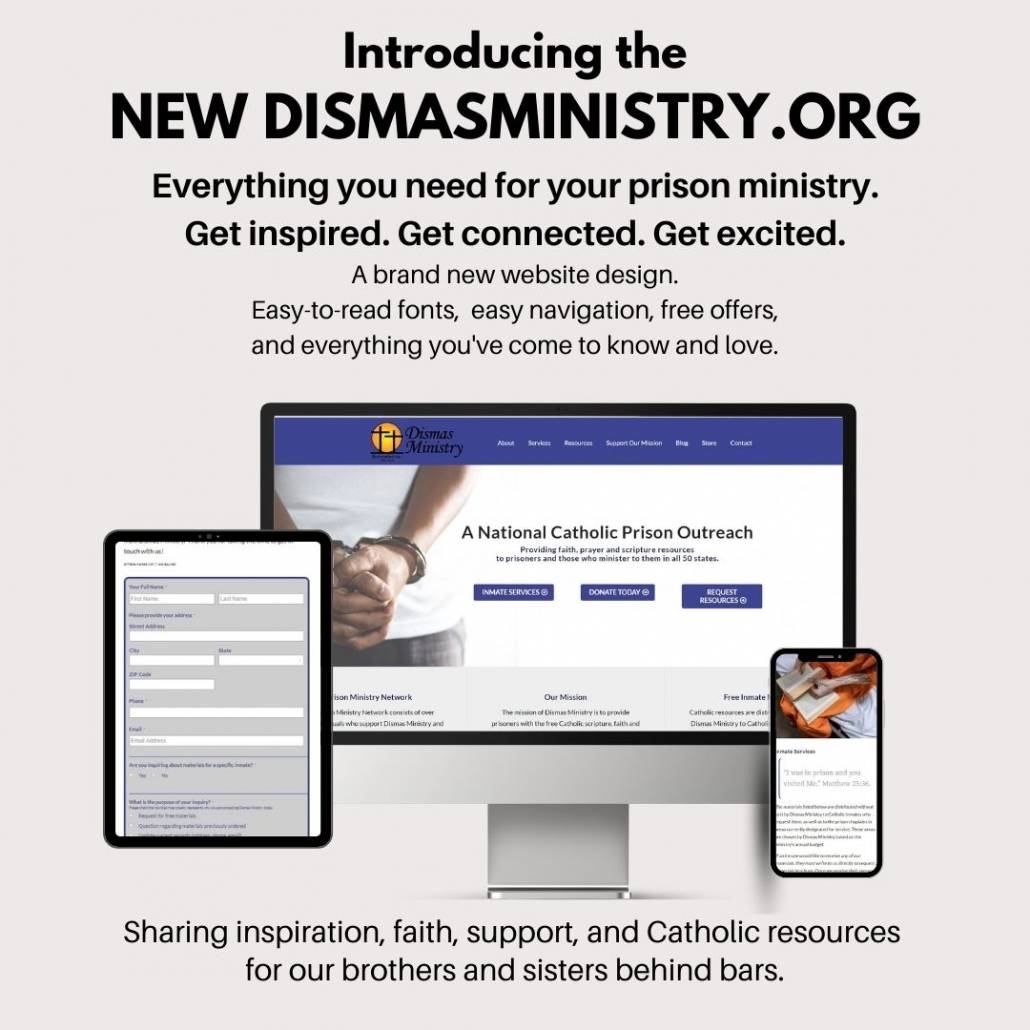 We have some good news to share! We would like to introduce you to the new dismasministry.org!
Don't worry, all the same information and resources you've come to know and love are still there at your finger tips. We've just freshened things up bit…and did some early spring cleaning.
On this fresh new site, you will find:
Easy-to-read fonts with larger navigation options to things like our Inmate Services and Contact/Order form.
Eye-catching statistics sharing the number of prisoner we serve, the number of bibles we provide, study courses and more.
Testimonials from the prisoners, chaplains, and ministers we serve as well as statements from our donors sharing why they support Dismas Ministry.
Easily find our most recent newsletter and previous issues.
Take a few moments to view our Prisoner Art Gallery and read some inspiring stories from our Blog.
We've added a new History page, sharing all the great work you've helped us accomplish over the last 22 years.
Help us spread the LOVE by liking, sharing, and commenting on our new look!
Please visit our social media sites and help us reach more followers!