2020 St. Dismas Award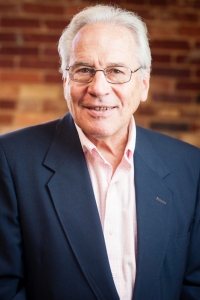 The Board of Directors of Dismas Ministry is pleased to announce that it has named Mr. Bill Gaertner, founder of Gatekeepers, as the recipient of the 2020 St. Dismas Award!
Bill Gaertner will be presented with the award on Thursday, September 30, 2021 in Baltimore, MD.
Due to the pandemic, the event originally scheduled for March 26, 2020 was postponed. This event has been rescheduled and will take place on Thursday, September 30, 2021.
Bill spent more than eight years incarcerated in Hagerstown Prison located in Hagerstown, MD. Upon his release, Bill committed his life to helping the incarcerated and ex-offenders through Gatekeepers – an organization he founded in 2014. He personally conducts inside-the-walls programs at several facilities and, outside the walls, Gatekeepers meets program candidates at the gate and provides them with immediate and long-term resources.
These programs are presently being held at the Washington County Detention Center, the Federal Penitentiary in Cumberland, and state correctional facilities in Hagerstown. Mentors help ex-offenders navigate the critical first few weeks after they are released. Program participants are then exposed to Gatekeepers Business of Living Program that is a combination of learning and doing to prepare and equip each person for positive growth and success.
"I have met no one else who is so dedicated to helping this forgotten sector of our society and who has already done so much good," said Mike McGarry, a prison minister who nominated Gaertner for the award.
The St. Dismas Award is given annually, by Dismas Ministry, to persons in recognition of their outstanding service to the incarcerated. The very first award was presented posthumously in honor of Rev. Christian Reuter, OFM, in 2019.
To read more about Bill's work with Gatekeepers go to http://www.gatekeepersmd.org/home.