"I am the vine, you are the branches. Whoever remains in me and I in him will bear much fruit, because without me you can do nothing" (John 15:5).
WE RELY ON PRAYER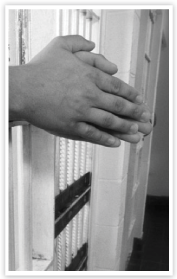 We believe that without the prayers of others to support our work, this spiritual outreach to inmates cannot be successful, for nothing truly lasting is accomplished without prayer, which is our connection to God.
For this reason we invite you to join our Union of Prayer. Joining this simple prayer association means that you agree to pray regularly with our other prayer union. It is a truly unique association with members on both sides of prison walls.
HOW TO JOIN
Simply write to DISMAS MINISTRY at the address below and ask to be enrolled in our Union of Prayer, or fill in the form to the right (your address will be kept confidential). This enrollment request represents your intention to remember this ministry in your prayers.
Union of Prayer
DISMAS MINISTRY
PO Box 070363
Milwaukee WI 53207
Or, send an email request to enroll with your name and mailing address to dismas@dismasministry.org (Note: Your address will not be shared with any other organization).
Once we receive your enrollment request, we will send you a welcome letter, a Dismas Prayer card, and a pamphlet with a brief reflection on the story of Dismas-the repentant criminal crucified with Jesus, and an occasional newsletter about our ministry. We also will remember you in prayer regularly, especially on March 25, the annual feast of St. Dismas.