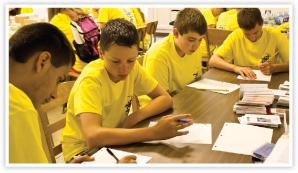 Are you interested in becoming involved in Prison Ministry?
Although Dismas Ministry serves as a national outreach our organizational office is maintained in Milwaukee. Therefore we typically accept volunteer requests to help with internal operational needs from the surrounding area.  If you are interested in volunteering for prison ministry in your area, we urge you to contact the coordinator of prison ministry of your local parish or diocese.
At our local level, Dismas Ministry spiritually accompanies volunteers as they choose to engage in one of two ways:
Direct Service
1. Serving in outreach to inmates in a local jail or correctional facility
Indirect Service
Helping with the operational needs of DISMAS MINISTRY.
Internal service may include:
Helping with correspondence to inmates
Office assistance (filing, copying, data entry, bookkeeping)
Statistical research
Grant research and grant writing
Packaging and mailing of bible and faith materials to prisons
Bible or faith study course assistance.
Our local volunteers, and anyone else interested across the country, may share in the organization's union of prayer. The only requirement of this prayer association is to pray regularly for the other members and for the work of the ministry itself. An enrollment folder and Dismas Ministry prayer card are provided for this purpose.
To volunteer locally please contact Dismas Ministry at
DISMAS MINISTRY
PO Box 070363
Milwaukee WI 53207
If you are not close to the Milwaukee area but would still like to get involved in Prison Ministry we urge you contact your local diocese to find out if there is an established prison ministry and whom to contact in your area.  If you don't not have a prison ministry in your local parish or diocese we suggest you:
Form a jail or prison outreach (We suggest ordering Messengers of Hope: A Catholic Correctional Training Resource, published by Dismas Ministry.)
Start locally and look to your own parish for support.  There are people in every parish that are affected by incarceration either personally or a loved one.  We really need to reach out to those individuals for support.
Pray for victims and their families; reach out to them and form a support group.
Pray for the families of inmates; reach out to them and form a support group.
Help support Dismas Ministry's national prison outreach with a donation.
As part of our effort to raise awareness of the need for a stronger Catholic prison outreach, we invite you to share what you are already doing, or would like to do, to bring pastoral services to inmates. Our hope is to encourage a national support network as well as a response that equals or surpasses the efforts of non-Catholic prison volunteers. Contact us about your current outreach or your plans to create one. <ACT Page>