Written by, Sherry
There's nothing I haven't been through. I've been beat down, despised and spat upon. Saw my life flash before me many times. Somehow I always found the strength to rise again on my feet.
Feels as if I walked a million miles with my heart dragging behind. I continued to fall down the same hill. Broken many hearts and cried endless tears. Tired of running away from the pain.
I now realize all that pain is a blessing in disguise for happiness and the true meaning of love lay within myself.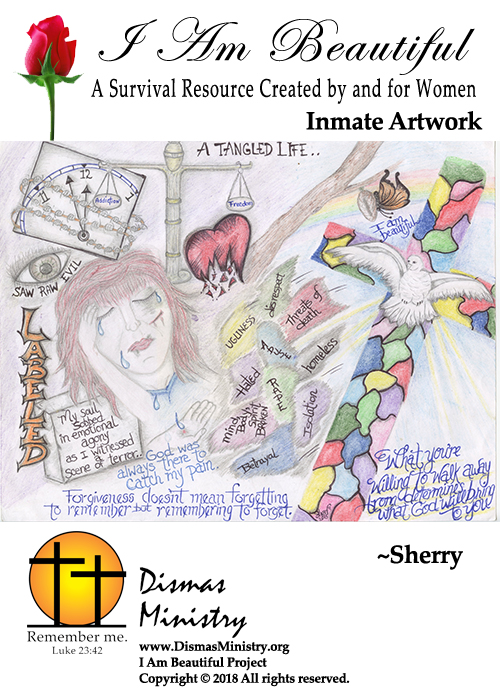 My heart dances with a joy knowing I made it thus far due to my gracious Father above. Any injustice n this life is offset by the honor of choosing my destiny in the next. I am grateful.
If fear should overwhelm me, I know that I can reach out my hand into the darkness and my Father above will guide me through.
A Survival Resource – Created by and for Women
It is our hope that everyone who reads this book will be encouraged and strengthened to stand up, count themselves worthy of dignity, and see themselves as beautiful within and without.