Mastectomy, left breast cut from me.
Chemo running through my veins.
I'm incarcerated-hooked to cuffs and chains.
Long before, I cut off my life.
Ripping the streets causing strife.
Smoking, selling Dope and Hips.
Fighting, writing checks, talking bogus shit.
Abusive relationships, a part of the grime.
That's the mentality of an immature mind.
I've been abusive as well as abuse received.
I don't look in the mirror, trying to deceive-
Who I was-What I'd become.
A disgrace to my family-no good to my daughter and son.
Being nickel slick, feverish, foolish.
Masquerading to be bigger than I was.
Now I pay the price-trying to be nice.
Regretting things I've done.
I can't be the victim for I was fully in control.
I stayed in dysfunctional relationships that raped my soul.
I did the drugs-unprotected sex for cash on most days.
Being locked on the inside is a price I must pay.
Full circle of hurting those I knew and didn't matter no more.
The object for today is to learn to move forward.
Prison is where I now lay my head,
This is also where foolishness shall be shed.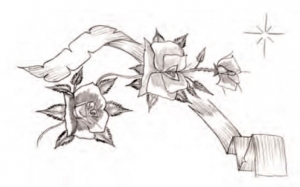 This was written by Dena, an inmate,  for the "I Am Beautiful" book series Volume 1.  
The I Am Beautiful project represents the personal contributions of women inmates across the country who sent us their writings and art regarding their experiences of abuse.  This work is their personal writing and art. 
The project encourages them to express their past experiences, their road to survival over abuse, and their opportunity to make a difference in the lives of other women in prison who have experienced indignity and violence at the hands of others, often from those who were supposed to love them.
A Survival Resource – Created by and for Women
It is our hope that everyone who reads this book will be encouraged and strengthened to stand up, count themselves worthy of dignity, and see themselves as beautiful within and without.