A beautiful mess of a family, torn apart by a mother's mistakes.
Drowning in her life of addictions, before she realized it was all too late.
Now, she's sitting inside those jail house walls, awaiting her sentence of 10 years to life while her children are out there all alone with the pain and sadness cuz she never got to say goodbye.
She sits down to read a letter and the harshness of the words written tear her apart cuz, til now, she had never realized how badly she had hurt and broken her daughter's heart.
"Mom, you're going to miss EVERYTHING! My graduation, my kids, my whole life!"
And she can see where the inks all smudged and smeared from the tears that had fallen from her little girl's eyes.
Letting my children down is the worst feeling I have ever known.
It's a gut wrenching, heart ripping sickness that leaves you with nothing but a blackened and empty hole.
I assume you've guessed by now that the mother in this poem is me.
And, the beautiful family that's all torn apart is my own – I'm sure you see.
So, I sit here wishing I could go back in time and make this life brand new.
And, actually take nothing for granted, most especially my children and the times I had with you.
But we can't go back in time, and that's the reality I have to face.
Though I know there's an addicted mother out there with her children and I just hope she'll listen to what I have to say.
I know you don't know me, but try to understand when I say that I know you.
For I have been exactly where you are, I have lived and walked in your shoes.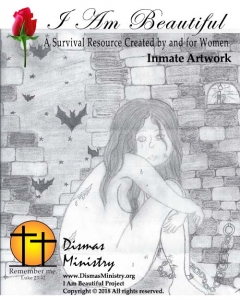 Addiction is more than a disease, it's a demon that takes over your soul.
And it tears us away from our families, our children—
Everything that used to make us whole.
So please put down the loker or set the tooter to the side.
Then, step back and take a look at the whole picture—try to see your life from the sober outside.
Cherish every moment with your babies and go seek the help you need while you still have the chance.
Because, I promise if you don't, you and the devil are going to dance.
And, when that dance is over, you'll look back to nothing and no one to see.
Cuz you'll be right here where I am—All alone with nothing but your mistakes, just like me!
A Survival Resource – Created by and for Women
It is our hope that everyone who reads this book will be encouraged and strengthened to stand up, count themselves worthy of dignity, and see themselves as beautiful within and without.