While Dismas Ministry provides over 37,000 Catholic bibles to inmates each year, we do, on occasion, receive requests for the Life Recovery Bible. This year we have received requests for approximately 300 Life Recovery Bibles. The cost for these bibles is considerably more expensive than the Catholic bibles we provide. For that reason, we are featuring the Life Recovery Bible as a focus of our Giving Tuesday campaign.
Recently, we received a letter of thanks from a woman prisoner who is very grateful for the gift of her Life Recovery Bible. We want to share her story, in her voice, to help you understand the need for these bibles.
Here is Rachel's Story.
My name is Rachel, I am 34 years old and a single mother of five beautiful children. On April 6, 2018, I was arrested and began my incarceration. I have struggled with a drug addiction throughout most of my adult life and have had to endure some serious struggles and trauma. I've tried very hard to rely heavily on my belief in God for strength and guidance through the difficult times, but my addictions have won out.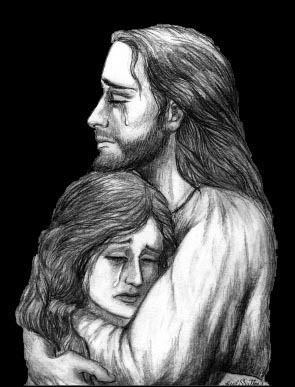 When I was arrested, my addiction was at its peak. Satan had his claws in me and, if I hadn't been detained, my death was imminent. During the first weeks I was in the jail, I struggled with my demons. When I looked in the mirror, all I saw was a shell of the person I used to be. I knew I was experiencing a spiritual death. I felt guilty and ashamed of who I was, what I had done, and that I had let my children down. I hated myself and I didn't want to live.
When the volunteers came to jail for church, I knew I needed to attend. I felt empty inside, but I knew that even at my lowest the Holy Spirit was still at work. I felt God's love surrounding me at church. We were asked if we would like to receive a Bible, a Life Recovery Bible at that, and I knew that God had made this happen.
I am not my disease. God is working on my heart, my character, and my soul every single day.
I received my bible on April 15, 2018. Every day since then I have started my day with a prayer, a 12-step devotional from my Bible, and meditation. There have been days that I feel like nothing good resides in me. During these low days, I'm able to open my Life Recovery Bible and remind myself that I am not my disease. God is working on my heart, my character, and my soul every single day. As long as I keep my eyes on him, I cannot fail. I know that without my Bible, my daily walk with God would have fallen apart.
I was since sentenced to two years in prison. The only possessions I was able to take with me were my Life Recovery Bible and an envelope of pictures. When I arrived at prison, I never felt so lost and alone in my entire life. But, the easy-to-read devotionals, serenity prayer, and reader's guide on every page of my Bible has made it easy to find comfort and connect with my heavenly Father.
I just want everyone who is involved in funding and distributing these bibles to know what a huge blessing mine has been in my life. When I had nothing, when I was nothing, I learned that my Father is a King. I learned to hold my head high because I am loved — despite my sins, nothing can come between God's love for me!
Thank you — a million times over.
Rachel, an inmate
https://dismasministry.org/wp-content/uploads/2023/01/logo-for-web-header.png
0
0
Juliann Joerres
https://dismasministry.org/wp-content/uploads/2023/01/logo-for-web-header.png
Juliann Joerres
2018-11-16 16:29:06
2018-11-16 16:29:06
Rachel's Story