Become all you were created to be!
– A reflection by Rob Kerby, Senior Editor of www.beliefnet.com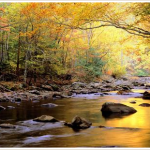 Secret 1. You can do anything!
And Jesus answered them, "Truly, I say to you, if you have faith … even if you say to this mountain, 'Be taken up and thrown into the sea,' it will happen." Matthew 21:21
There's an incredible promise in those verses. If you can do anything in God's strength, then you certainly can change yourself. Furthermore, Romans 12:1-2 and Ephesians 4:23 both promise us that we can be changed, in fact completely transformed by renewing our minds. What does that mean? To live differently, we must think differently. We must not seek to be like the world but yearn to be in God's service. 2 Corinthians 8:5 tells us of Christians who practiced generosity because they first gave themselves to the Lord. What motivates us to want to do that? 1 John 5:3 tells us it is our love for Him. Love is one of the strongest forces in existence. If you are having difficulty changing yourself, read 1 John 2:15-17, Matthew 10:34-37, Matthew 22:37-40, John 14:15 and 2 Corinthians 5:14-17. God's blessings and mercy are vast. He loves you!
https://dismasministry.org/wp-content/uploads/2023/01/logo-for-web-header.png
0
0
Ron Zeilinger
https://dismasministry.org/wp-content/uploads/2023/01/logo-for-web-header.png
Ron Zeilinger
2013-01-30 16:30:57
2017-12-01 15:41:41
Seven Secrets Jesus Offered