Please join us in welcoming Tyler Curtis as Dismas Ministry's new Executive Director!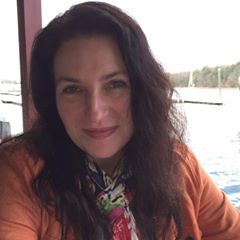 The Board of Directors of Dismas Ministry is pleased to announce the appointment of Ms. Tyler Curtis as its new Executive Director. She succeeds Founder and previous Executive Director Mr. Ron Zeilinger.
Ms. Curtis brings to the position years of experience in nonprofit communications, fundraising, and leadership. Throughout her career, Ms. Curtis has worked for several charitable organizations in Milwaukee with a focus on health care, higher education, and the arts. The majority of her experience has been in Catholic fundraising.
Most recently, she served as a member of the leadership team of Franciscan Missions, Inc. – a national, Catholic fundraising organization that promotes the missionary work of the Franciscans (Order of Friars Minor) throughout the world. In addition to her work with the Franciscans, she has worked for the Sisters of the Divine Savior (Salvatorians), Marquette University, and Mount Mary University.
Ms. Curtis is a graduate of Marquette University, where she received a Bachelor of Arts in Journalism.
"As the Board of Directors, we have been aware of this change in leadership for some time now. We fully support this transition and hope to make it as smooth as possible. We look forward to working with Ms. Curtis and the Dismas team in serving our sisters and brothers 'inside,' their families, and the ministries that serve them as well," said Mark Henry, Vice President.
As Executive Director, Ms. Curtis will continue to build upon the mission and goals of the organization, which includes broadening fundraising, communications, and strategic partnerships.
"I am humbled by the opportunity to lead this new chapter for Dismas Ministry, which provides for the spiritual care of prisoners and those affected by crime. We are blessed by many individuals, foundations, and other faith-based organizations that partner with us in this important work. Our shared commitment to the poor and marginalized brings hope to those in need of mercy, healing, and peace," said Ms. Curtis.
Ron Zeilinger will continue to work part-time for the ministry during this time of transition in leadership and for the remainder of 2018. "It has been a grace and an honor to serve Christ among our incarcerated
sisters and brothers, and I am deeply grateful to our fellow Catholics who support this work of mercy," said Ron Zeilinger.
Please help us in welcoming Ms. Tyler Curtis to Dismas Ministry!
https://dismasministry.org/wp-content/uploads/2023/01/logo-for-web-header.png
0
0
Juliann Joerres
https://dismasministry.org/wp-content/uploads/2023/01/logo-for-web-header.png
Juliann Joerres
2018-05-18 21:28:30
2018-05-23 03:24:56
Dismas Ministry Announces New Executive Director